WELCOME TO ADVENTURE TEXOMA!
We are a fishing guide service on Lake Texoma with fishing trips departing from Little Mineral Marina, in Pottsboro, Texas. We have a genuine passion for fishing, and that passion extends to the way we treat our passengers. We specialize in creating a customized fishing experience, and our charters can accommodate fishers of every age and skill level. For more information call us at 903-744-6169 today!
Our goal is to provide a personalized, family-friendly and worry-free experience for our clients: we provide all rods, reels, bait, and tackle, and we even clean and bag your catch before you go. Our crew is most experienced in fishing for Striper, but our clients have caught many varieties of fish including Catfish, Black Bass, Sand Bass and Small Mouth Bass.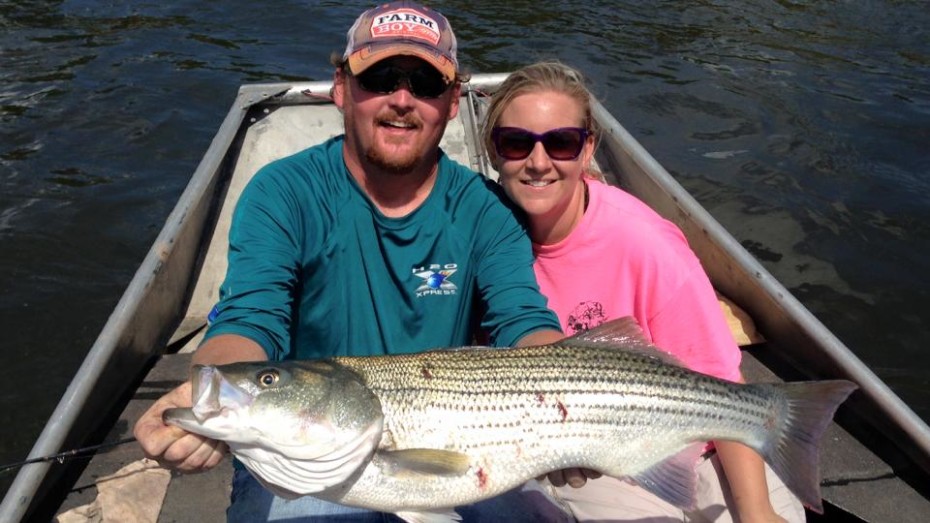 Get to know Mark Banister and Adventure Texoma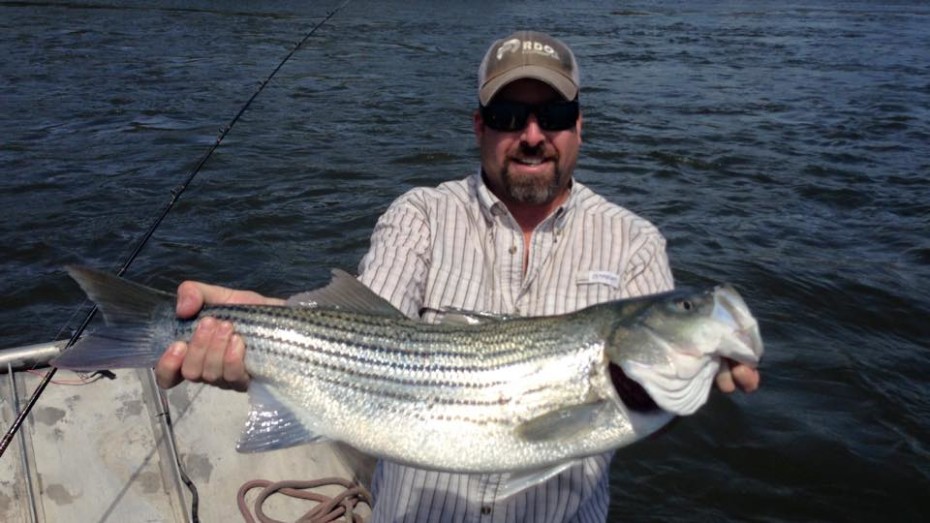 Get all the details on our Lake Texoma Fishing Trips!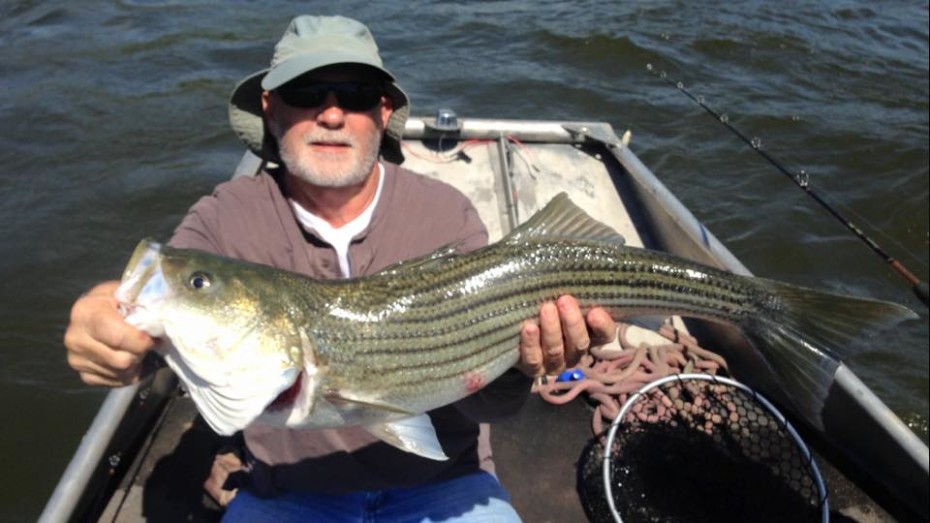 Let's get you scheduled and out on the water!
Fishing can be relaxing and exciting, and we seek to make it both! Let us guide you through the serene natural beauty of Lake Texoma to the exclusive locations where we have helped past clients catch some of the biggest fish of their lives.
Lake Texoma surfaces 74,686 acres with a maximum depth of about 100 feet. The lake was impounded in 1944, and the US Army Corps of Engineers is now the controlling authority.
Texoma is known for it's "stripers." Striped bass were first stocked in Lake Texoma by the Oklahoma Department of Wildlife Conservation in 1965, and they began spawning in 1974. Free-flowing current in the Red River makes Texoma one of the few lakes in Texas with a self-sustaining population of striped bass, and one of only eight inland freshwater reservoirs worldwide where this species has spawned.
Diverse recreational opportunities, lodging and restaurants abound on our beautiful lake.
Cabins and resorts available at Lake Texoma
The best Lake Texoma Restaurants…
Where to go and what to do on Lake Texoma!
All about the infamous Striped Bass of Lake Texoma…
Get the rules and regulations for Lake Texoma!
Get the latest details on Lake Texoma Fishing
Grab some tried and true recipes!
Lake Texoma is home to one of the most famous [...]
Most types of bass can see relatively well even in [...]
Getting as many bites as possible, this is the main [...]