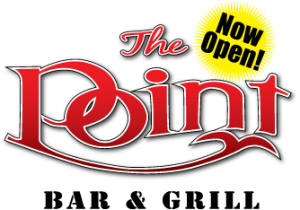 The Point Bar and Grill  – Open weekends, The Point Bar and Grill overlooks beautiful Lake Texoma from Granpappy Point. With live music, sporting events on TV, and amazing views of the lake, The Point is a family-style restaurant serving breakfast, lunch and dinner. Walk-ins are welcome but you can also make a reservation at 903-464-0989. The Point also offers take out or delivery if you are too tired to socialize after a successful day of fishing!
For more photos and live music events, visit The Point Bar and Grill online or
(903) 464-0989
132 Grandpappy Dr.
Denison, TX 75020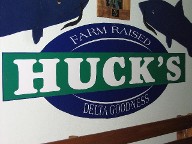 Huck's Catfish – Featuring delicious Mississippi-style catfish and seafood, Huck's is a family restaurant serving hearty portions at a reasonable price. In addition to the steamed or fried catfish, the menu includes stuffed jalapenos, Cajun spiced salmon, chicken fried steak, cheeseburgers and a kid's menu. Be sure to try their homemade cobbler for dessert! Huck's is open throughout the week and weekend (closed on Monday) and seats diners on a first-come-first-serve basis.
For a complete menu and driving directions, visit Huck's Catfish online or
(903) 337-0033
2811 S Trail Drive
Denison, TX 75020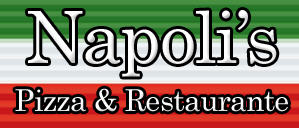 Napoli's Pizza and Restaurante – Serving traditional Italian cuisine including homemade pasta dishes, steaks from the grill, seafood, and subs. Napoli's is open for lunch and dinner every day but Monday. A family friendly dining experience awaits you at Napoli's!
For operating hours and the full menu, please visit Napoli's online or
(903) 786-2383 or (903) 786-2537
13015 State Highway 289
Pottsboro, TX 75076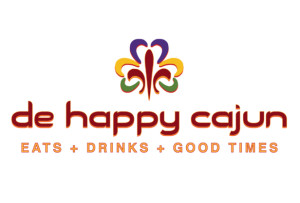 De Happy Cajun – Stemming from Southern Louisiana family recipes, De Happy Cajun has something for everyone! Signature dishes include catfish, crawfish, burgers, po' boys, steaks, shrimp and gumbo. A large patio, full-service bar, private dining room and a patio with live music were all included in a 2013 major remodel. Open year-round from 11 am to 10 pm, De Happy Cajun is a fun environment with very good food and service.
For the entire menu and live music schedule, visit De Happy Cajun online or
(903) 786-4909
50055 N State Highway 289
Pottsboro, TX 75076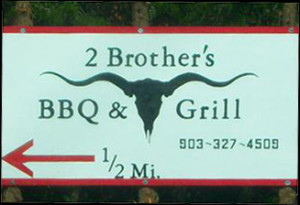 2 Brothers BBQ & Grill – Open Thursday through Sunday, Jim & Judy Shelton present an award winning BBQ menu. Closed for a few months during the winter, the BBQ restaurant smokes briskets, ribs, pork, and chicken. New on the menu: smoked cabbage side! With their famous hot gravy and native armadillo eggs (jalepeno pepper stuffed with sausage and cheese then fried in a beer batter), you can't go wrong at 2 Brothers!
Find the menu and seasonal hours on 2 Brothers BBQ & Grill's Facebook page or
(903) 327-4509
84266 N State Highway 289
Pottsboro, TX 75076